The dentists and team at Spring St. Dental have been proudly serving the Cobourg community for over 25 years!
---
About Our Practice
Our general dentists and staff are dedicated to making your visit as comfortable as possible. We value the fact that a healthy smile is linked to your overall health.
At our dental practice, we believe in treating our patients as we would our own families, through our range of oral health care services. We want you to leave our office feeling like we have addressed all of your concerns and questions.
Our Services
Spring St. Dental offers a variety of services including cosmetic services, dental implants, family services, sedation options and orthodontics. Part of our commitment to serving our patients includes providing information that helps them make informed decisions about their oral health needs. 
New Patients Welcome
We are always welcoming new patients to join the Spring St. Dental family. Contact us today to book your comprehensive appointment with one of our team members.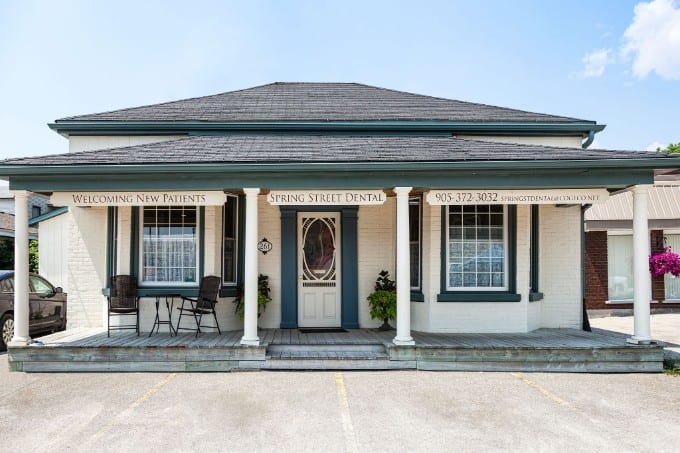 Spring Street Dental's Heritage | Victoria Hall
Our heritage building was once the original train station for the Northern Route, where coal was once hauled from the harbour. 
Later, it served to haul oil and other materials along the rail route.
Today, Victoria Hall has been transformed into our dental office, but it still maintains the heritage feel of the area.
We hope you enjoy our beautiful, historic location as much as we do!